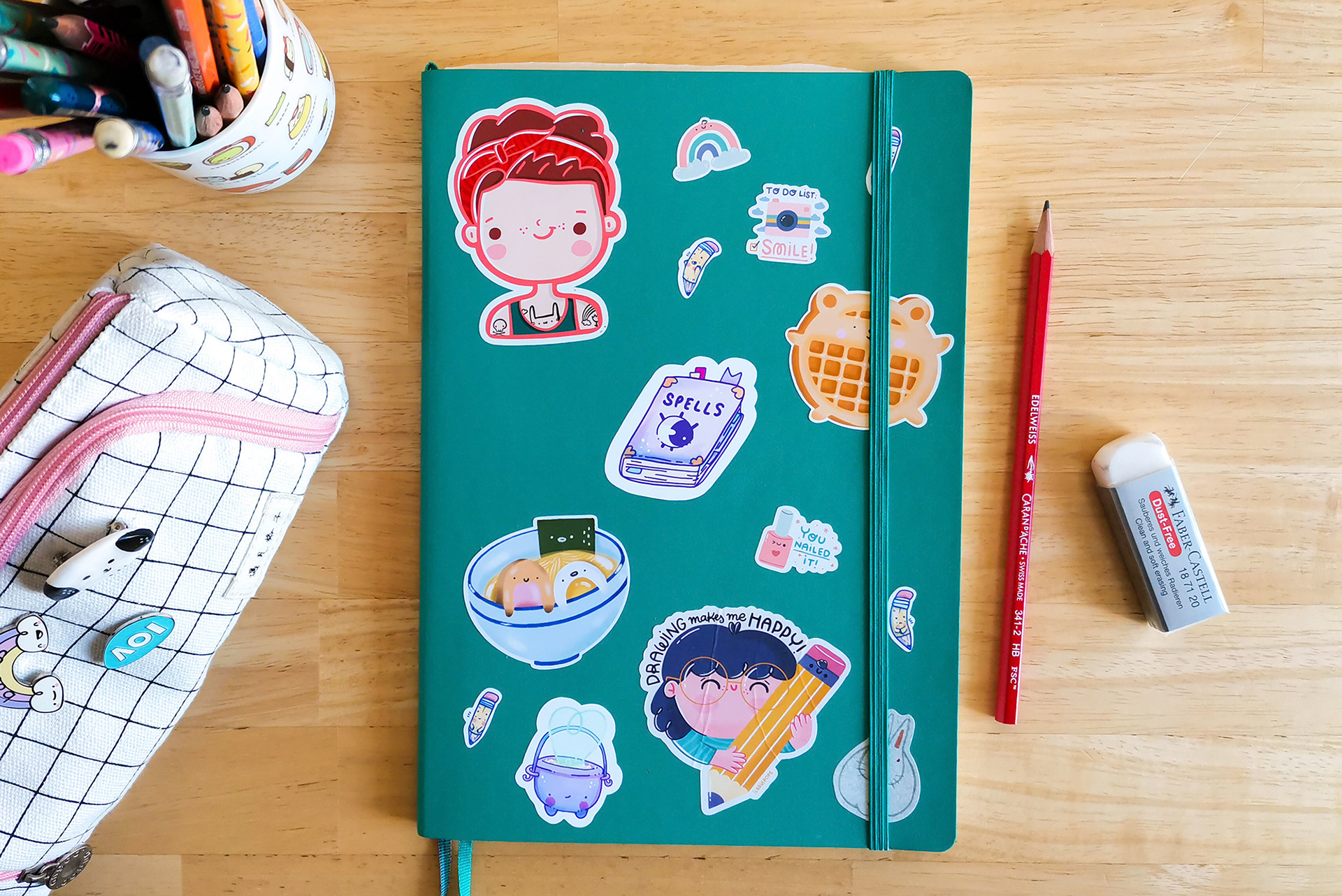 Hi there, today I am going to show you more about my Sketchbook and let you have a look inside some pages, are you ready?
My favourite kind of sketchbooks at the moment are from Leuchtturm1917. This is a German company, but they sell worldwide so I think you can find them almost everywhere. My favourite kind is the one with soft cover because it is not so heavy and I can carry it around much easily.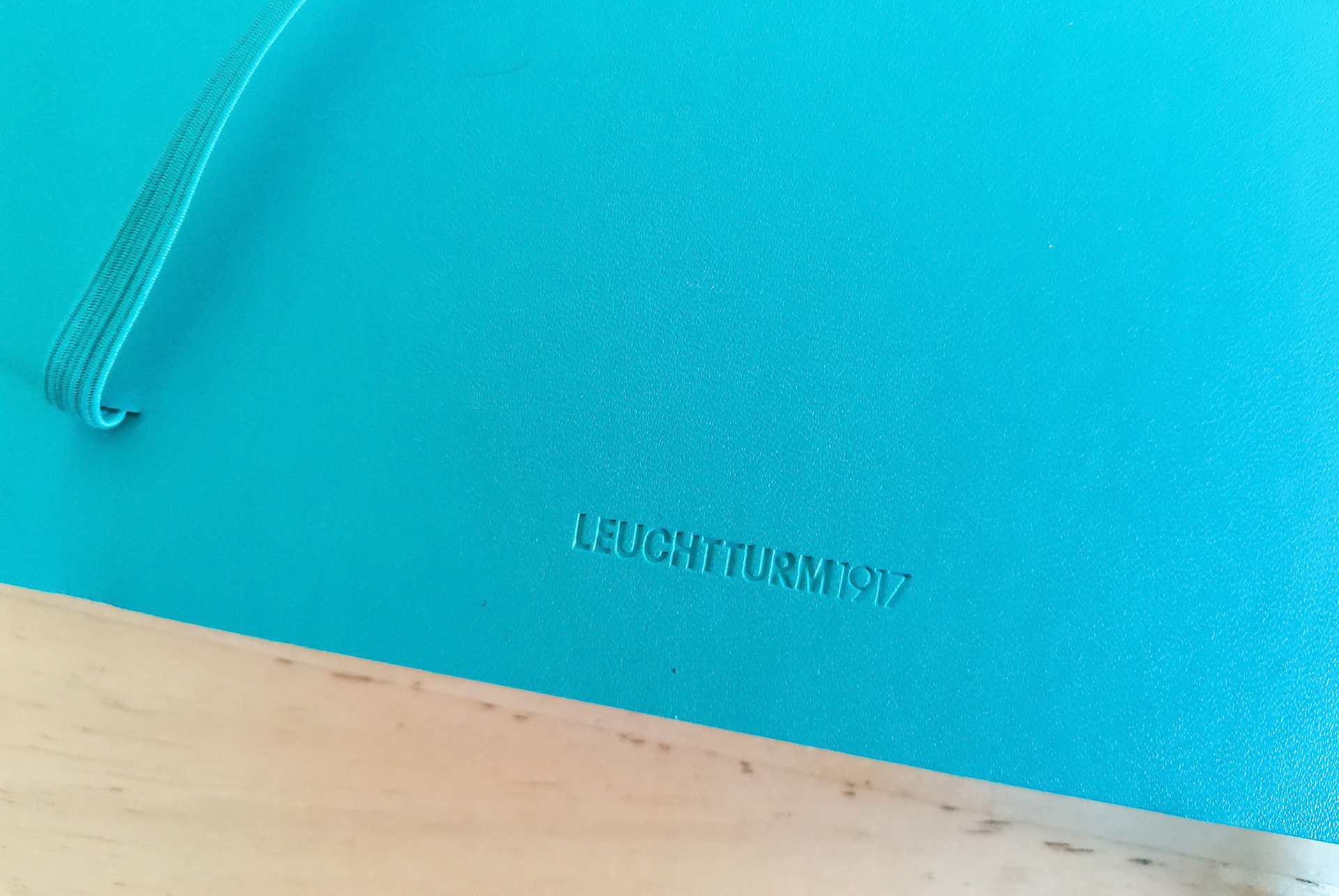 This one that you see in the picture is 178 x 254 mm with 80 g/qm paper. I don't need a heavier paper because I only draw with pencils, but once or twice I coloured with Posca markers and the paper can totally support them, of course you have to consider leaving the back page blank because the colour will pass a little bit but it's not a big deal for me. As you can see I can't help but adding some stickers, I like to personalise it with some of my illustrations and some from my colleagues, I think it looks cute this way, don't you agree?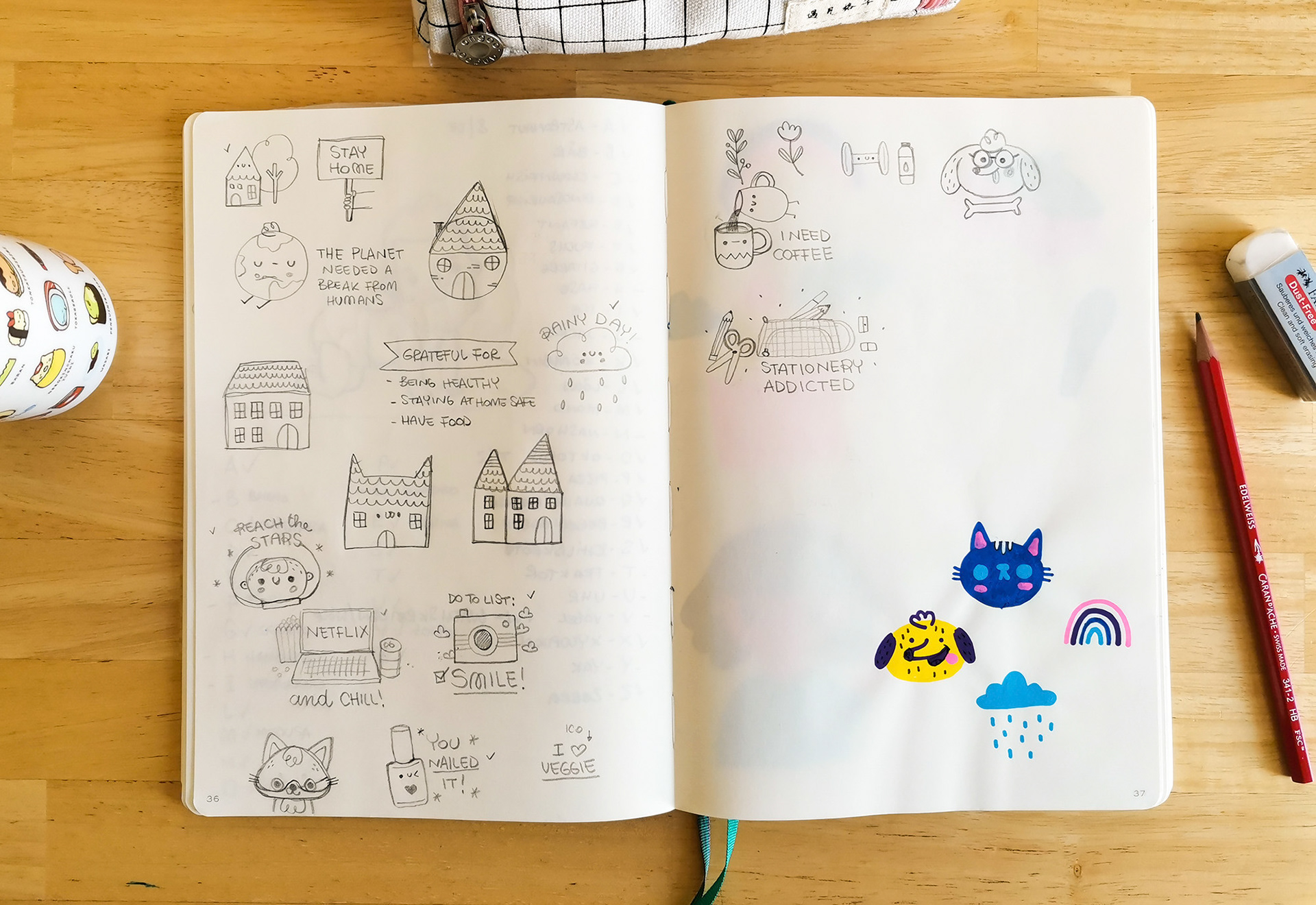 I started this sketchbook on January this year and I already filled the half of it.
I love making my sketches with the pencil (Caran d'Ache Swiss Made) because I like the feeling of drawing on the paper at first and then add the colour digitally. I tried to sketch directly on the iPad but somehow I don't like it, I have no idea why :D

In these pages you can see some icons I drew to find some good ideas for new stickers. I usually draw many of them and then choose which one I want to colour.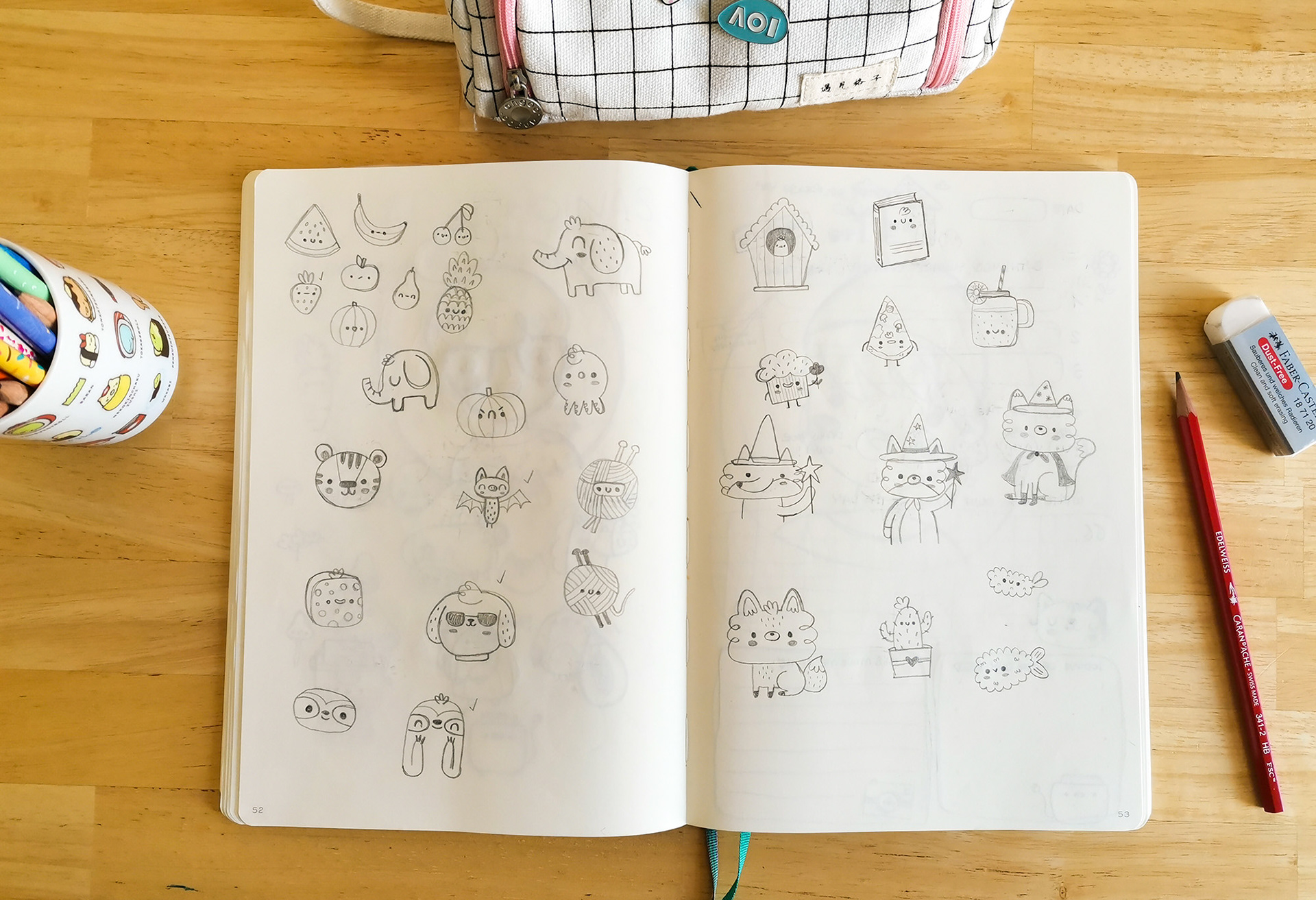 These ones where two sketches I did for some postcards, as you can see I use the whole page when I want to make a proper illustration with more details etc..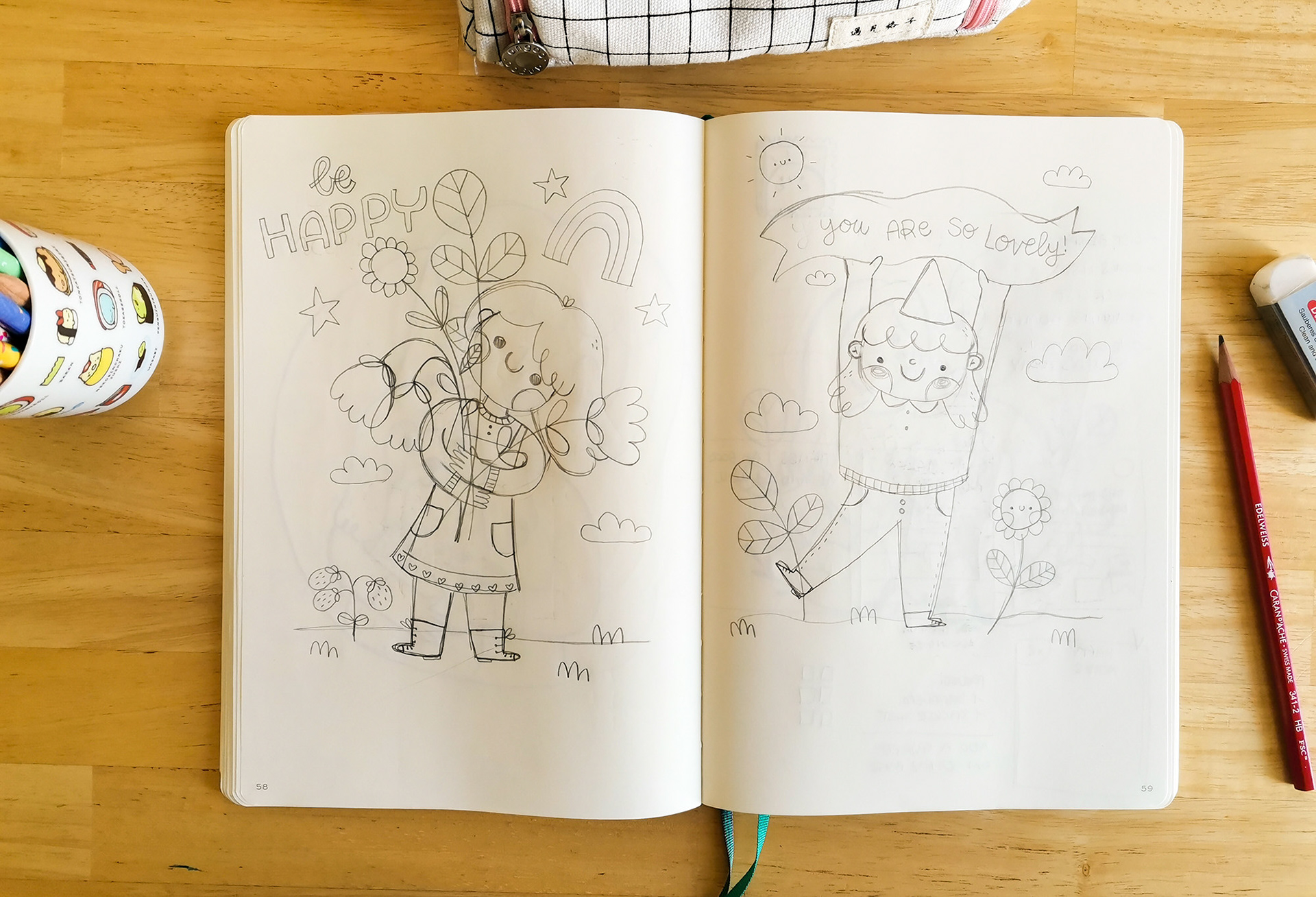 So you guys, I hope you liked this post, there are for sure more and more to come!

See you next time my friends. Stay safe!